Fur farming is the practice of breeding or raising certain types of animals for their fur.  Similar to wild furs, farmed furs are governed by local regulations and standards. There is a strong incentive for farmers to respect these regulations and standards as this is the only way to produce high quality fur.  Farmers who do not care for their animals will not remain in business very long.
In Europe: Several standards such as the EU animal welfare and slaughter directives, the Council of Europe recommendation (specifically concerning fur animals via national legislation or a code of practice) and the EU environmental laws (i.e. Water Framework Directive) are in place for fur farming.
In the USA: fur farmers are regulated by their state department of agriculture and must operate under federal environmental standards, such as the Clean Air Act and the Clean Water Act. Fur farmers have also developed a comprehensive set of standards to ensure the highest quality of animal husbandry. These standards are supervised by the Fur Commission USA, which is also responsible for revising and updating the knowledge of animal care and farm management techniques.
In Canada: Several standards for the nutrition, housing, husbandry and euthanasia for farmed-raised animals are set out in recommended "Codes of practice", which are developed with Agriculture Canada, in consultation with producers and animal-welfare agencies.  Similar standards have been developed in the USA and Europe.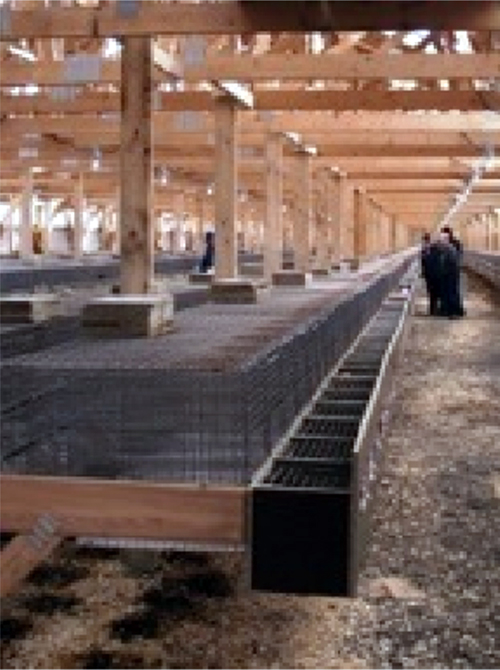 Farm Certification Program
When humans raise animals, they have a responsibility to provide for their welfare and prevent unnecessary suffering.  Farm Certification project established by The Finnish Fur Breeders' Association (STKL) in 2005 aims to provide quality assurance and environmental system that emphasises responsibility, traceability and transparency. Despite the voluntary participation, there are currently more than 90% of the Finnish fur farms are in scope of the certification program. Auction houses such as the Saga Furs now also offers Finnraccoon and fox collections coming exclusively from certified farms.
The program covers all parts  of the fur farming process:
Animal health and welfare
Conditions for rearing animals
Feed care
Breeding
Environmental management
Farm hygiene
Training and preparing for exceptional situations