SAGA Furs is one of the world's famous and esteemed fur brands

It is the largest seller of fox and finnraccoon pelts.

It encourages its fur farms to commit to the certification system, and it offers fur skins coming exclusively from certified fur farms.

Fur farm certification is a quality assurance and environmental system that emphasises responsibility, traceability and transparency.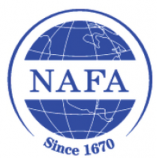 NAFA is the second largest fur auction house in the world.

It offers the most comprehensive collection of wild fur on the market.

It sells fur skins from licensed trappers and fur farms which enforce national farm animal care code of practice & operating guidelines.

It has joined the Origin AssuredTM (OA) programme for provenance of the fur customers are buying.